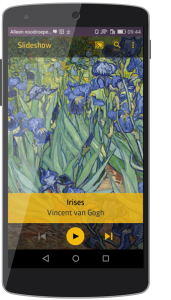 Now Android users can also use the Impasto service to decorate their living or working space with beautiful art.
The Chromecast-enabled app has over 100 000 masterpieces from the collections of the Rijksmuseum (the Netherlands) and the J.Paul Getty Museum (USA) that can be streamed directly to TV screens.

Impasto Art can also be found in the App Store and is available on KPN and UPC set-top boxes.