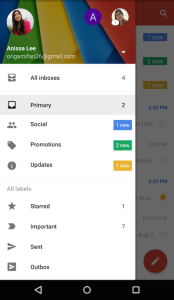 As of today Android users, which most of The Black Bears are, will be able to view all their mail at once, regardless of which account it's from, using the new "All Inboxes" option in Gmail app.
So now it became really convenient to read and respond to all messages without having to hop between accounts. And there are more nice features like conversation view for non-Gmail accounts, smarter search and more responsive animations. Thanks, Google!
Read more on Google's official blog.
[Image Source: Google's official blog]